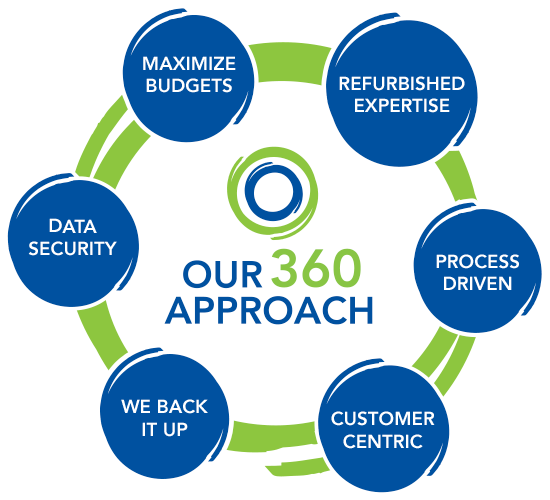 At Summit 360,
our 360 Approach
is focused on you –
our customer.
Committed to exceeding your expectations.
From providing the industry's premier refurbished IT equipment to protecting your data when it's time to dispose of your used hardware, our 360 Approach to serving customers impacts everything we do. From our sales staff to our techs, customer support to our leadership team, we are committed to exceeding your expectations at every turn.
Our 360 Approach will show up
throughout your customer experience…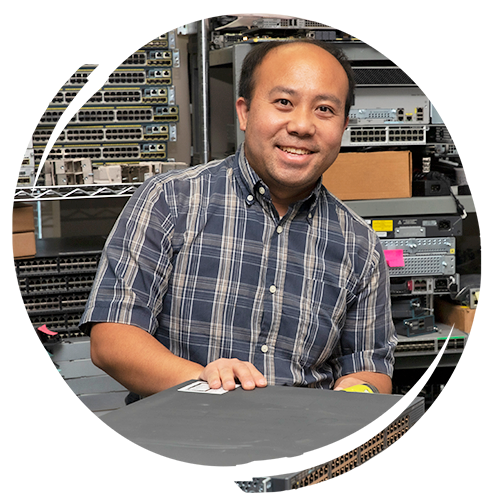 Refurbished Expertise
Being in business for 25+ years,
we've become experts in bringing reliable,
refurbished IT hardware to the market,
including the hard-to-find equipment you
need. The only way you'll know it's
refurbished will be the price.
Proven Process
Summit 360's proven processes are what
separates our products and services from our
competitors. Checkpoints, compliance,
reporting… our entire process is focused on
providing premium products and ensuring
the security of your data.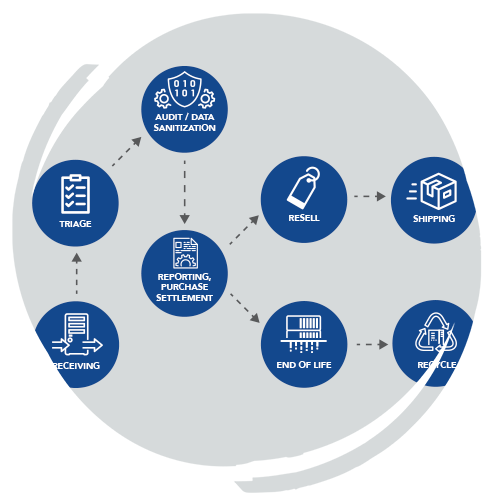 Customer Centric
Shortened lead times, easy quoting, and live
support… Exceeding expectations is often
promised, yet rarely delivered. At Summit 360,
we deliver responsive service – and we
back it up every day.
We Back It Up
From our warranties to the way we support
the refurbished hardware we provide, we
back up everything we sell so that you can
trust in its reliability and integrity.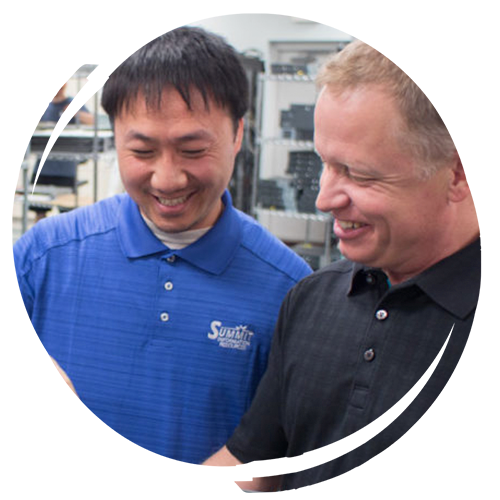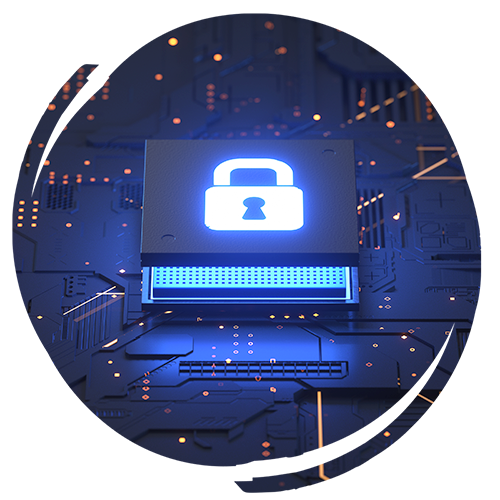 Data Security
Protecting your data and your customer's
information is essential, not optional.
From our extensive processes to our secure
facilities, Summit 360 provides next-level
protection for your data in everything we do.
Maximize Budgets
The security of your data is vital. Putting
money back in your pocket as you're doing it
is the icing on the cake. At Summit 360, we're
focused on providing value through our
refurbished hardware and getting you the
best return on your used equipment.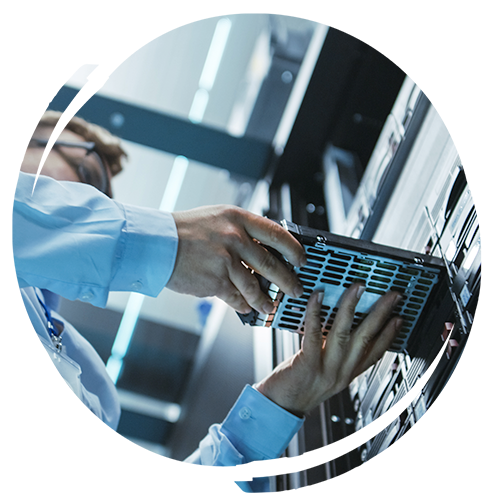 A 360 Approach you can feel…
Experience it today at Summit 360.