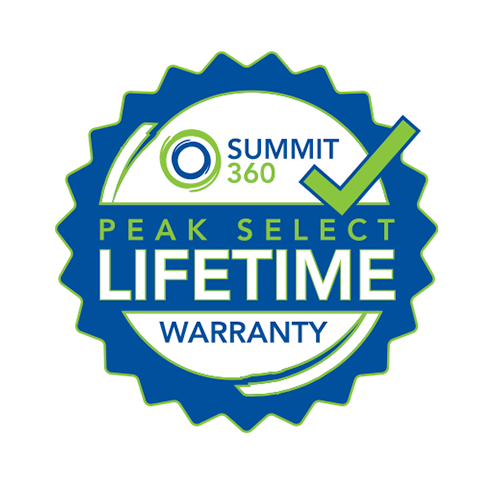 Yes. It's as reliable
as we say it is…
and we'll back that up.
At Summit 360, we stand by our products.
Even more important, we stand by you, our customers.
Our commitment to you is based on reliability and performance – and the
assurance that the high-quality refurbished networking hardware you buy here,
and the service we provide, will exceed your expectations. Every time.
Summit 360's Peak Select Lifetime Warranty
Our Peak Select Lifetime Warranty covers the cost of repairs and two-way ground shipping, as well as advance replacement units, to get your network up and running as quickly as possible. It is one of the best warranties in our industry for both new and pre-owned equipment, and we're proud to offer it to you.
You save two ways when you buy from Summit 360. First, you save on the initial cost of new and refurbished Cisco equipment and/or Windows-based server and storage appliances. Next, you save over the life of your Cisco or Windows-based purchase as our Peak Select Lifetime Warranty is included on the vast majority of Cisco and Windows-based products, both new and refurbished.
Here's what Summit 360's Peak Select Lifetime Warranty includes:
Our Guarantee that Peak Select qualified new and pre-owned Cisco or Windows-based server and storage products arrive in operational condition right out of the box.

Free advanced replacements to keep you up and running.

If we cannot find an advance replacement or repair your equipment, we will send a comparable model.

Free repairs for the life of the product for all failures that occur during normal use and service.

Free two-way ground shipping when you use our carriers.
Peak Select Lifetime Warranty FAQ:
"I have been working with Summit 360 going on three years. They are my go to vendor when I need to purchase computer and networking equipment. The accounts reps are knowledgeable and work with us to get us the right configurations to meet our needs at the best prices."
– Manny