Summit's Field Guide to Transceivers covers the basics of SFPs: what they are, the difference between an SFP and an SFP+, things to know about cabling and transfer distances, and the advantages of using third-party-manufactured SFPs. Our free field guide is filled with technical data, networking strategies and tips for getting the most out of your transceivers.
We've collected comprehensive technical information to help you understand the wide array of options available, and included ways you can save money on your transceiver purchases.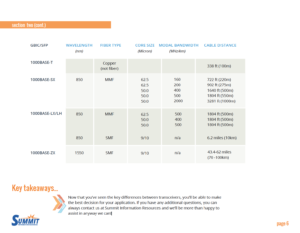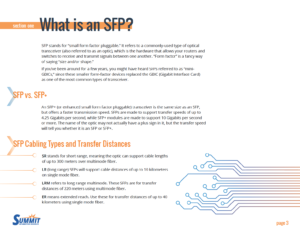 Sections Include:
Better Networking with Transceivers
Transceiver Overview
How to Get the Most out of Your Transceivers
Summit's Field Guide to Transceivers is a straightforward guide that covers everything an IT pro needs to know about transceiver technologies. Read all about these topics and many more in Summit's Field Guide to Transceivers. Download the free ebook now to stay informed.