When you think of IT assets, what comes to mind? Networking equipment? Servers? Computers? While those are all IT assets, there is more to it than just networking equipment, servers, and computers. When thinking about IT assets, you should also include work desks, cabling, racking, etc. According to Techopedia, an IT asset is a piece of software or hardware within an information technology environment. And tracking of those items with an IT asset management system can be crucial to the operational and financial success of an enterprise. This is why it's important to have an effective IT asset lifecycle management process in place.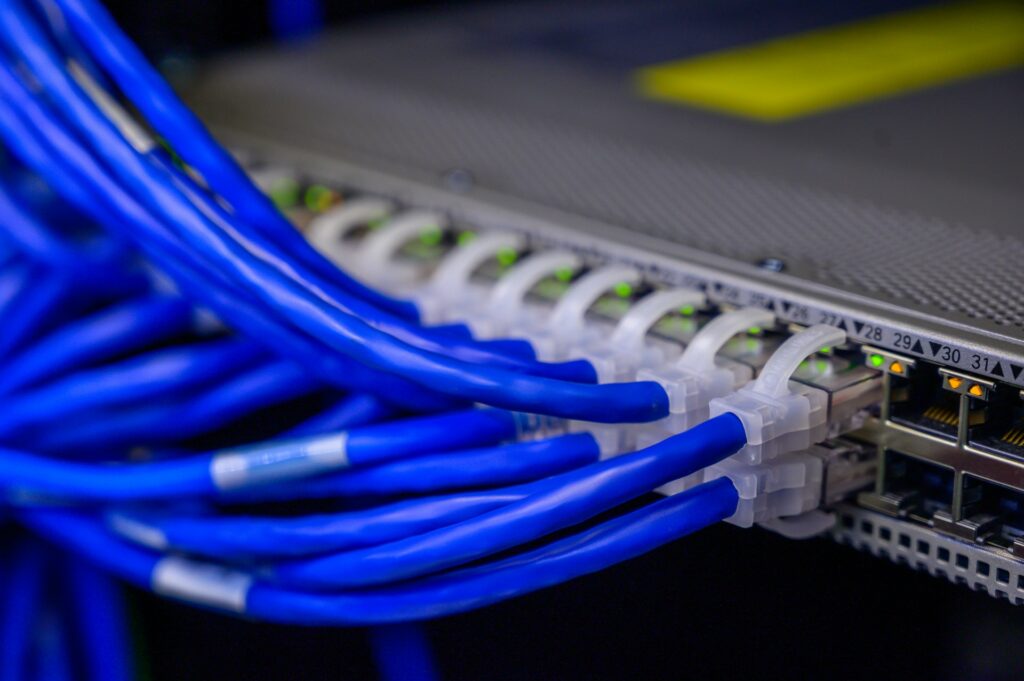 What is IT Asset Lifecycle Management? 
IT asset lifecycle management, also known as ITALM, is a core process of IT asset management (ITAM). ITALM helps to increase organizational productivity by helping you make informed decisions on IT needs and services. How do you do that? By looking at various resources and their lifecycle stages. For example, if a particular asset is about to expire/retire and already know that the asset is in your inventory, you have more lead time to order and replace. If you don't have that insight, your lead time is much shorter, causing unnecessary stress. According to Gartner, lifecycle management practices are required to improve the return on investment for IT assets, avoid internal and external audit consequences, and adopt future technology. 
An IT asset will progress through the lifecycle, which means its status will change, and changes will occur to financial, contractual, and physical data associated with the asset. Merely tracking and recording these changes doesn't constitute asset lifecycle management. So, how do you properly structure your IT asset lifecycle management process? 
How to Structure Your IT Asset Lifecycle Management Process
There are three foundations to start with when working to create an effective IT asset lifecycle management process:
Management Strategy 
There should be a shared vision among all organization levels, especially those at the executive level and the IT team. To do that, talk about the business requirements in a way that all groups can clearly understand. The goal is to have a consensus on business objectives and program implementation.
This should be a strategic approach to how your company conducts business, reaches decisions, and processes, uses, and communicates information. Creating a strategic IT asset management plan will help your organization provide services as effectively as it can. By examining which assets your organization possesses, its importance, and what its future costs and values might be, your organization can get the highest amount of worth from its assets. 
A strategic IT asset management plan also allows you to understand how much your assets are being utilized. Then, the value over the entire lifecycle of an asset can be determined and planned for accordingly. You can dispose of costly assets that are no longer deemed necessary, and you can generate funding from the sale.
Organizational Design
For your plan to be successful, you need the right people and processes coming together at the right time, working towards a common goal. Each role and responsibility must be clearly defined, and qualified resources must be readily available to achieve the asset management objectives.
Once you have the people and processes figured out, you'll want to: 
Collect information about the assets 
Determine what assets to focus on
Create a strategy for each asset
Long-Term Asset Planning 
Planning needs to go beyond just short-term thinking. By having a long-term asset management plan in place, you'll be better able to forecast where and when infrastructure investments should occur. This is a critical step to a company's product quality and performance reliability. You need an understanding of the current condition and capacity of your company's infrastructure, as well as future capacity and reliability requirements, to best decide how to invest limited capital and Operations and Management (O&M) dollars. Lastly, it requires you to understand the cost and risk associated with implementing or deferring system improvements or expansions. 
Phases of IT Asset Lifecycle
Once you have these fundamentals in place and have determined which assets you need to focus on and in what order of importance, you can begin to build your IT asset lifecycle management plan. Creating a plan for the assets will allow you to best utilize their value and avoid any risks they might pose to your organization in the future.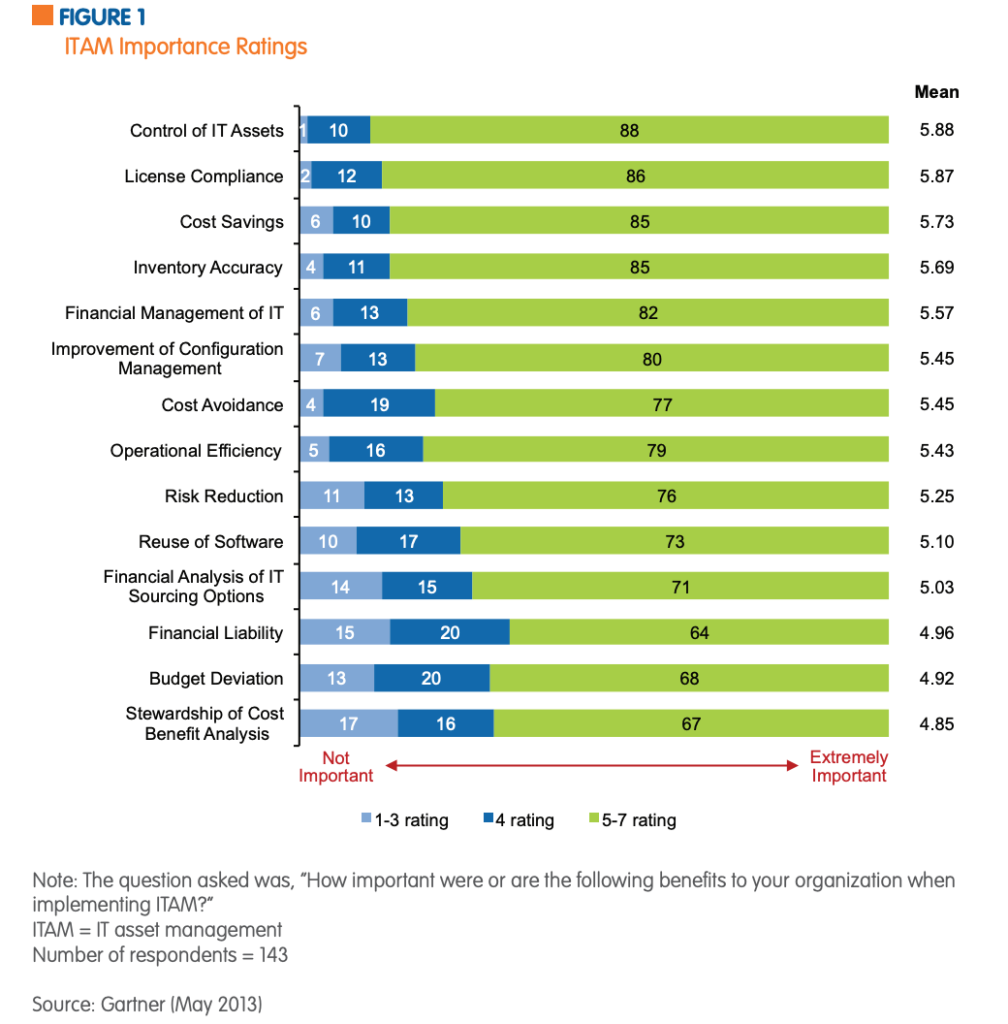 A basic strategic IT asset lifecycle management plan should include the following four phases. You'll want to ensure you have the right people and processes in place for each phase: 
Before an asset can even be procured, it needs to be identified in this first phase, planning. Here is where you'll make a business case in relation to the purchase of the new asset. What it will be used for, estimated costs, etc. From there, the assets are evaluated based on your necessary criteria. This phase also involves asset design, short-term budget creation, long-term financial planning, and coordination of operations and maintenance requirements. 
Acquisition or Procurement
The second phase of IT asset lifecycle management is the acquisition or procurement of the actual asset and the associated activities. Before purchase, you should research various options, compare pricing, and maybe even participate in trials or demos. From there, this phase is where the asset is installed, built, and/or delivered to the appropriate location. Price and timing discussions or negotiations occur during this phase, ensuring that the asset meets the approved budget and timeframe you determined in the planning phase. 
Operation and Maintenance
In the operations and maintenance phase, the asset has moved into the usage stage, where it will be put to use and provide the intended service to your company. During this phase, maintenance and upgrades should be provided routinely.  By properly maintaining assets, it allows you to maximize your investment and get a longer life out of your IT asset. Items should be tracked and accounted for across the lifecycle. This phase of the lifecycle is the longest and, as a result, often requires the most attention. Depending on what type of asset you have, this phase could last months or even years.
The final stage of the IT asset lifecycle occurs when the asset is no longer cost-effectively satisfying the business, the operational/maintenance costs become too high, or it is at the end of its useful and productive life. At that point, the asset should be decommissioned and disposed of properly. 
Related Reading: Do's and Don'ts of Computer Disposal
When it comes to IT assets, especially those that house any sort of data, this phase should not be taken lightly and is very important when it comes to managing your risk. When decommissioning specific IT assets, you need to do so in a planned, organized manner with a focus on financial, environmental sustainability, and, most importantly, security. 
If you're not sure how to decommission and properly dispose of your IT assets, it's best to consult an ITAD (IT Asset Disposal) vendor who is equipped to handle this phase of IT asset lifecycle management process. The last thing you want is to put your company at risk because you didn't take this phase seriously enough. 
As we said, just merely tracking and recording assets doesn't constitute proper asset lifecycle management. To reap the benefits of ITALM, like, controlling your IT environment, effective deployment of software and hardware assets, increased governance, cost savings, and more, you need a proper plan and structure in place. That starts with the management strategy, organizational design, followed by long-term planning. From there, you can effectively move into the four phases to manage your IT assets and mitigate your risk along the way.