Longer new product lead times are causing more companies to explore alternative sales channels, including refurbished equipment.  
Not only are refurbished servers, storage, and networking equipment more readily available than new ones, but IT managers can also get more for their budget dollars.    
You may be unsure how to start if you're new to the refurbished IT equipment market. Finding the right vendor partner is an essential first step and critical decision point because your company's operations are on the line.
After 30 years of selling refurbished gear, here are the five tips we'd offer companies looking for a refurbished IT equipment vendor.
Tip #1: Only buy refurbished IT equipment from a reputable company
You know this, but we're starting at the beginning. You only want to buy refurbished IT equipment from a company that's been in business for several years. This tells you they have defined processes and time-tested standards to serve their customers reliably. It also means they know the refurbished IT equipment marketplace and have the expertise you need to make the best decisions.  
Ask potential vendors how long they've been selling refurbished IT equipment. Find out whether they serve similar customers regarding company size and equipment needs.
Check out their website to see if they transparently and thoroughly explain their refurbishing process, quality standards, and how they work with customers.
Finally, ask if they're a member of UNEDA (an alliance of the top refurbished IT equipment dealers worldwide). UNEDA members work to make the refurbished market a cost-effective and reliable alternative to purchasing new by establishing industry best practices and product quality standards.
Tip #2: Make sure they offer a warranty with favorable terms
When you purchase new IT assets, the manufacturer issues your equipment warranty. In most cases, the warranty is straightforward and lasts for a limited time (e.g., 90 days).
When buying refurbished IT equipment, you receive a warranty from the vendor (here's the Summit 360 lifetime warranty for reference). Ensure you understand the exact terms of their warranty, replacement timelines, and whether it includes advance replacement.
With advance replacement warranties, you receive a replacement before you're required to send back the failed/defective equipment. This protects you against downtime and allows for quick switchovers (especially helpful for IT assets that aren't easily uninstalled).  
Tip #3: Understand their refurbishing process
You want to work with a vendor that uses industry-standard refurbing processes. That includes being transparent about the process they follow.
The vendor should scrutinize the product and accept only the highest quality for resale. They should also make necessary repairs, test ports, return the operating system to factory defaults, and ensure all auxiliary pieces are included.
These steps ensure that when you're buying refurbished IT equipment, it meets your needs, is ready to be put into your network, and will perform reliably.
Tip #4 Make sure they have plenty of stock available
Some refurbished IT equipment vendors don't keep stock on hand. Instead, they acquire assets only when a customer needs something. Unfortunately, this can lead to unforeseen or long wait times when you may be pressed for time.  
Find a vendor with available stock that's already refurbished and ready to go. This can significantly reduce your wait time, which in this business can equate to downtime.
Tip #5 Look for a vendor that thinks beyond the immediate transaction
When counting on refurbished IT equipment to keep your company running, you want a vendor who goes beyond completing a transaction. You want a trusted relationship.
Find a vendor who takes the time to get to know you and your business – someone who understands your industry's unique needs and requirements and cares about your brand's reputation.  
You also want someone who's customer-centric. The kind of vendor who provides excellent service is easy to reach and even easier to do business with.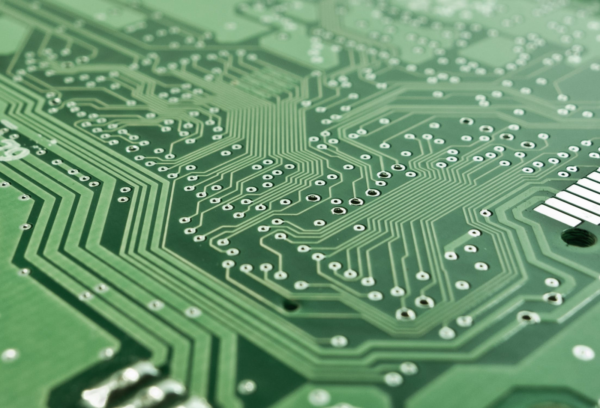 Want more tips?
At Summit, we like to say we sell hardware and technology, but we're really in the business of relationships. We opened our doors in 1992, and many of our very first customers are still with us today.
Our refurbishing process means you're buying equipment of the highest quality. And we offer a true lifetime warranty that includes advance replacement. Need something quickly? Most of our equipment is in stock.
Contact us today to learn more about buying refurbished IT equipment.