Each year, many businesses replace IT assets that are still functional. This happens for a variety of reasons, including lease terms, internal guidelines or manufacturer recommendations. As part of the circular economy, a portion of that equipment re-enters the secondary market to be refurbished and resold.
If you're new to purchasing refurbished equipment, you may have questions about how the process works and what to expect in terms of service after the sale.
What to expect: before the sale
Secondary market resellers typically follow a well-defined process to ensure you're getting the highest quality refurbished equipment possible.
At Summit 360, we physically examine all equipment, test each port, return the OS to factory defaults and make any necessary repairs. Plus, we test components and include all auxiliary pieces, so everything you need is included. Then, we use protective packaging and ship according to industry specs to make sure everything is 100% secure.
What to expect: service after the sale
Once you have the refurbished equipment in your environment, what should you expect at that point? Service after the sale is where the importance of having a great refurbished equipment partnership comes into play.
Here are five times when service after the sale makes a difference.
Order follow-up
Have you ever placed an order and received no follow-up? It's frustrating when you're left wondering. Did they even receive my order? If so, what's happening?
The best refurbished vendors will follow-up with you promptly. They'll thank you for your business, confirm the details of your order, set timeline expectations, and provide tracking information once your order has shipped. This may all be automated, or it may be handled one-on-one with your account executive or service manager.
Some vendors take it one step further. They'll follow-up with you once your equipment arrives to ensure everything looks good and you have what you need. That's partnership.
Issue management
If you ever have an issue with your refurbished IT assets, you want a partner who will take care of it without making you jump through many hoops to get to the solution. Importantly, you want to make sure they can resolve your issue quickly to avoid unnecessary downtime.
Look for a partner that's a problem solver and is willing to take on any service-related issues so that you don't have to.
Warranty terms
Another critical area of service after the sale is warranty terms. Some vendors provide a lifetime warranty on refurbished equipment and that's the gold standard – that's what you want. Also, make sure that advance replacement is included (which means they send you a replacement right away and you send back the defective equipment at your convenience). Another term to look for is urgent replacement, which means your vendor should get a replacement rolling the same day you call.
When you have a great refurbished equipment partner, they understand what's at stake when you face a warranty issue. They move quickly on your behalf to minimize any disruptions.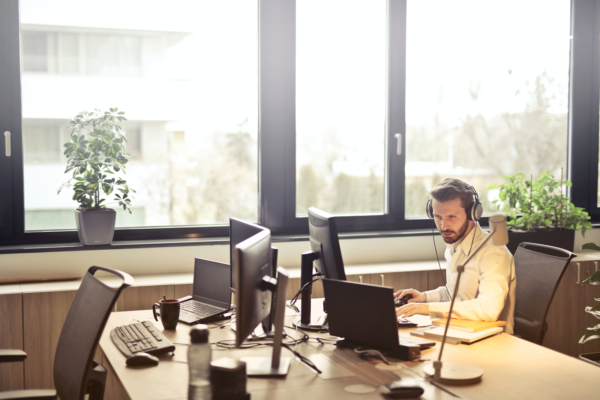 Single point of contact
If something you ordered isn't quite right, or if you need more equipment, or if you need to change your order, it can be frustrating to start all over with someone new each time. When it comes to service after the sale, having a single point of contact that you trust is invaluable.
Look for a refurbished equipment partner who offers you an account executive or team that takes the time to get to know you and is familiar with your needs. Even better, someone who's committed to true service after the sale and does whatever it takes to make your life easier.
Easy to do work with
Finally, you want a refurbished IT asset partner that's just easy to work with. After all, isn't that the whole point of service after the sale?
They should understand your business, your goals, your industry's needs, and your pain points – all of it. And they should always think beyond the transaction to invest in your relationships and ongoing success. 
Imagine just sending over an email with what you need, getting back a recommendation and options with pricing, making your decision and sending over a purchase order. In a great refurbished equipment partnership, it really can be that easy.
The importance of a great refurbished equipment partnership
Purchasing refurbished equipment can be a smart choice for your business as long as you find a vendor with established before-the-sale procedures backed up by a strong commitment to service after the sale.
If you want to learn more about buying or selling refurbished IT equipment, we're here to help. Contact us today.