IT people tend to get a bad rap. It's not their fault. It's just that in many companies, you only call IT when you have a problem. You're frustrated with technology. Unable to do your job. Ready to toss your laptop out the window.
Over time, IT has gained a reputation of being a necessary evil. A villain, even.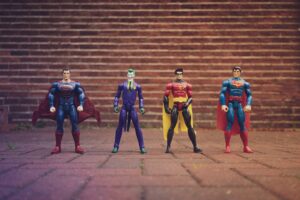 IT asset managers, you have an opportunity to shift this perception. When you work with an IT asset disposition (ITAD) partner for IT asset management, you're actually protecting the company. In particular, your efforts shield the company from three important risk categories:  
Data security

Environmental impact

Financial return
Let's take a closer look at each of these areas and how you can drive positive change.
Data Security Heroes
When companies need to dispose of data-carrying IT assets, they face a wide variety of data security and legal compliance risks. The rules are complex and failure to comply can be costly and harmful for your brand. Most companies don't have the resources to internally manage this process, let alone satisfy audit trail requirements.
Enter the IT asset manager who works with a professional ITAD partner.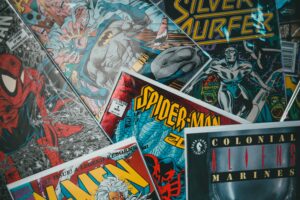 With a strong ITAD program in place, you are mitigating data security risks and safeguarding your customers' sensitive data. Plus, you're keeping the company compliant with a host of state, federal and international regulations that govern data security and privacy practices (e.g., HIPAA, GDPR, CCPA, FACTA, and GLBA to name a few). Hero territory for sure.
Environmental Heroes
Some companies focus their environmental efforts on Green IT – managing data centers to reduce the total energy drain. This is an important first step but doesn't address the potential environmental impact of equipment that's ready for disposition.
Enter the IT asset manager who works with a professional ITAD partner.
Now, you're in a whole new category of protecting the environment. ITAD vendors go beyond reducing environmental impact to creating environmental benefits. This is where the lifecycle of dispositioned IT assets is extended by entering the circular economy. Your equipment will be re-used in the secondary market or responsibly recycled in compliance with myriad environmental laws. In addition to the lifecycle extensions, this prevents harmful substances in landfills and improper recycling, reduces greenhouse gases, reduces energy consumption, and eliminates mining of raw materials.  And you're the hero who made it happen.
Financial Heroes
IT departments are typically viewed as cost centers. They don't generate revenue and they can require a fair amount of resources. "We need new equipment!" "We need to contract for services!" It's all necessary to keep the business running smoothly for end users. But it's still taking away from the bottom line.
Enter the IT asset manager who works with a professional ITAD partner.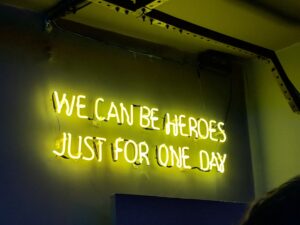 Through an ITAD revenue share or purchase agreement, now you're recouping some of the company's technology expenses. Imagine getting paid for the equipment you no longer use or need. And purchasing or redeploying used equipment after it has been properly processed by an ITAD partner is much better than purchasing new.  Suddenly you're deferring additional costs or generating revenue. Who's the hero now?
Are you ready for IT Asset Management?
We think it's time to reframe people's perceptions about IT departments. And we hope more IT asset managers will seize the opportunity to protect their companies from a data security, environmental and financial perspective with IT asset management. 
Ready to shed the villain's cloak and put on a hero's cape instead? Contact us today.