Have you ever seen one of those Magic Quadrants that research giant Gartner creates? These handy graphics illustrate which companies within an industry are visionaries, leaders, challengers, or niche players.
As 30-year veterans of the IT equipment industry, we've watched how different sales channels have emerged, grown, or adapted to meet customer needs. As a result, we understand what sales channels work for customers now and what they'll want and need in the future.
In this post, Summit 360 shares our Gartner-esque take on quadrants to show how the marketplace is changing and our prediction for where it's headed next.
The "Magic Quadrant" of IT equipment sales
For decades, there were only a few ways for companies to buy IT equipment. Lines were drawn between channels selling new equipment for a particular brand and brand-agnostic channels offering new and refurbished gear.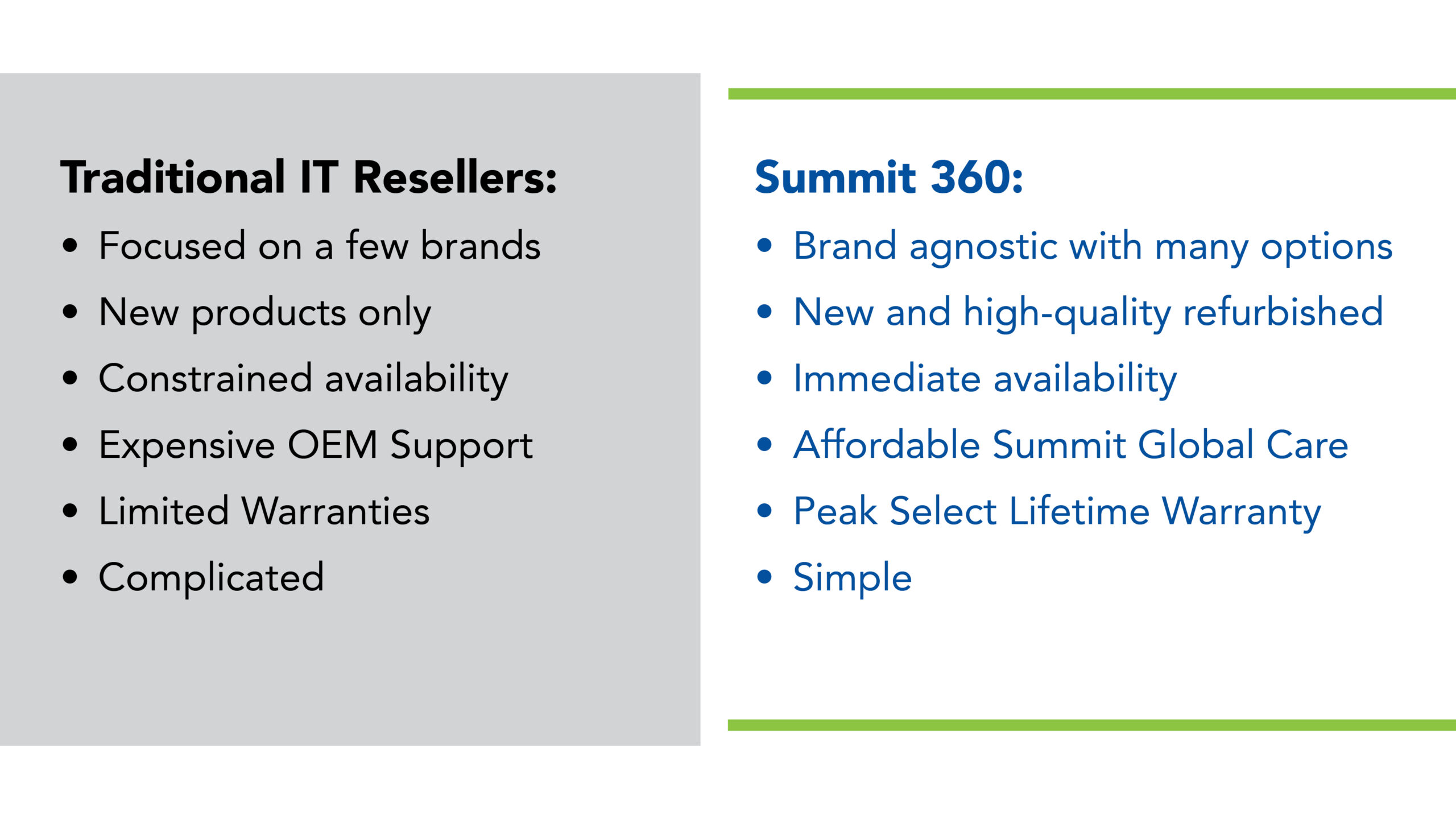 Traditional sales channels
These channels are controlled by original equipment manufacturers (OEMs) either selling direct or via brand-centric resellers. These are the industry stalwarts you know by name, and their traditional approach is focused on the enterprise or consumers.
Independent sales channels
There are also independent sellers that have no OEM or brand affiliation. That means they have no limits on what brands they can sell or what they can keep on hand. Some independent sellers focus on just new or just refurbished IT equipment.
The new Hybrid sales channel
Today, there's a new sales channel for independent sellers like Summit 360. Our hybrid approach blends premium refurbished IT equipment with top-tier OEM partnerships. 
There are several advantages to our approach:
Value/Price

: We can keep our overhead low and prices fair because we're not paying for brand-related fees.

Availability/Speed

: With supply chain disruptions, product availability is your #1 obstacle. In this environment, independent resellers have more options.

Reliability/Warranty

: All of our refurbished equipment goes through a

rigorous process

and comes with a

lifetime warranty

, including advance replacement.  
Where the IT equipment marketplace is headed next
Today's marketplace is far more sensitive to price and availability. Customers want a low-friction buying experience that's less about brands and more about being able to find gear now at a great price. To meet that need, sellers need to offer brand-agnostic new and refurbished equipment. That way, sellers can always get what customers need when they need it.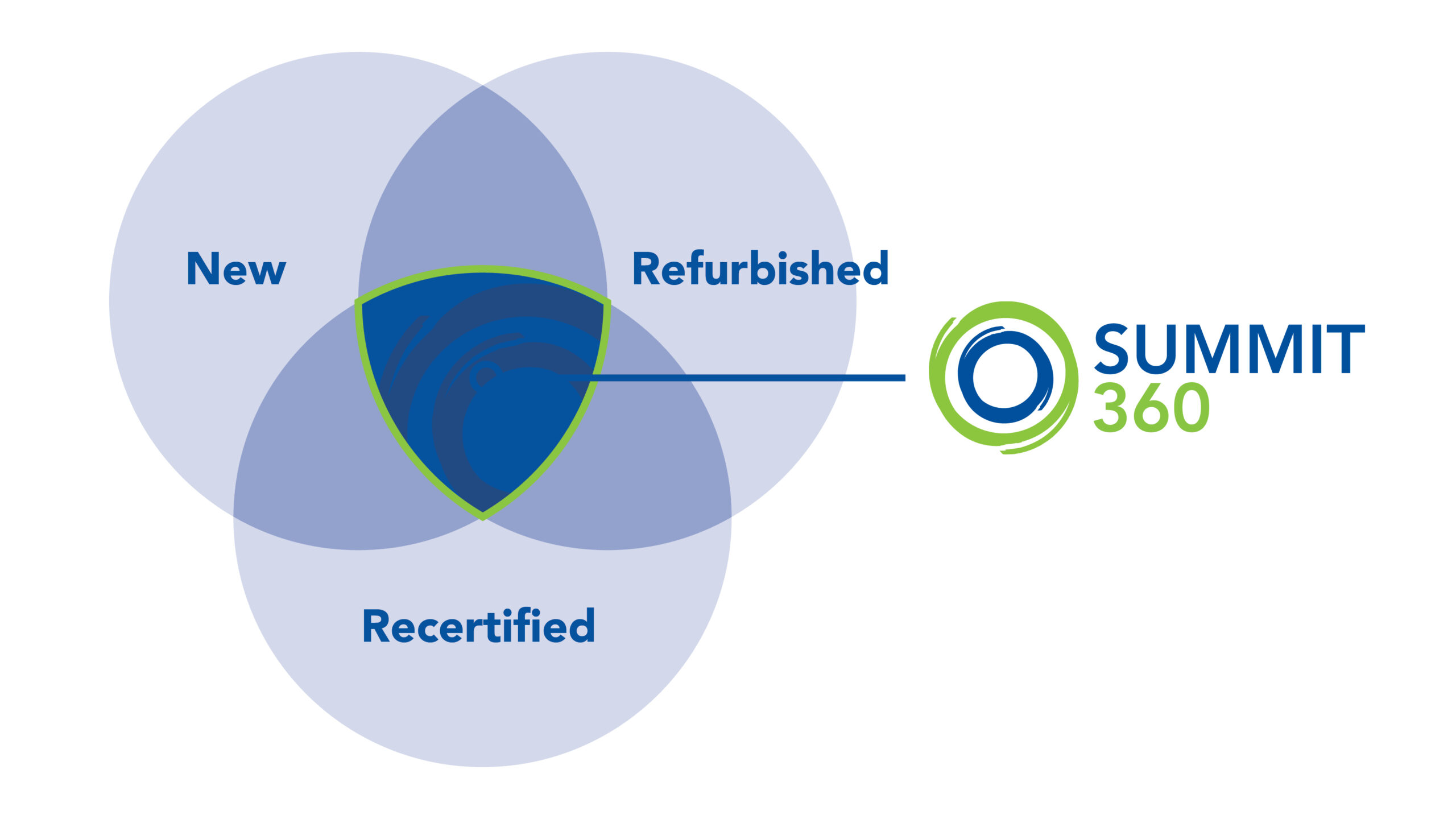 Get server, storage or networking equipment with Summit 360
At Summit 360, we've gained a reputation for sourcing hard-to-find IT equipment through our network of trusted partners. If you need server, storage or networking equipment – and you need it now – chances are we can find it for you due to our hybrid approach to selling. 
No calling around or working with a variety of sellers that serve different markets. We can handle it all. Contact us today to learn more.